H A Beasley, CPA - H A is the founder and Managing Partner of HA Beasley & Company. Born and raised in rural Western Kentucky, he grew up loving his family's agricultural roots. Thanks to the dreams and determination of his mother, he left home to attend Freed-Hardeman University where he was graduated with a Bachelors in Accounting.

Prior to starting H A Beasley & Company, PC, he worked in public accounting, higher education, management and sales. He taught college accounting, business and finance beginning in the late seventies and continuing (full-time or part time) until the mid-nineties when the growth of his practice made his family take priority.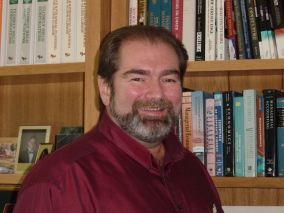 He holds the following additional degrees, licenses and certifications:
1976 - B.S. in Accounting, Summa Cum Laude, Freed Hardeman University
1978 - Masters of Science in Accounting (Summa Cum Laude) University of Memphis
1979 - Certified Management Accountant
1979 - Certified Public Accountant, Tennessee State Board of Accountancy
1996-1998 - Graduate Studies in Economics, Middle Tennessee State University
H A is a member of the Tennessee Society of Certified Public Accountants, the American Institute of Certified Public Accountants,the QuickBooks Professional Advisors Program, the National Society of Accountants for Cooperatives, C12 Group, and the Murfreesboro Chapter of the Nashville Business Forum.

He has over thirty years of experience in accounting, tax, systems, and management, and over twenty years of experience teaching accounting part-time and full-time at the college level. HA has been married to Katie since 1979. They have four children, Katybeth, Heath, Becky, and John, and five grandchildren, Elijah, Lillie Ann, Lucie Kate, Benjamin, and Eva.
HA and his family are actively involved with their Church near Murfreesboro. "Providing professional accounting service is a daily opportunity for my staff and I to apply our faith and make a positive difference in the lives of our clients as well as our client's employees and families."

"H A Beasley & Company, PLLC aims to make a positive difference through professional accounting service. Because of the quality of our people, our firm-wide emphasis on continuing professional education and our close working relationships with our clients, we are ready to make that positive difference." Small business owners, not-for-profit organizations, and many successful individuals keep coming back to H A Beasley & Company because of that positive difference.